Life's a vacation when you live at The Resort. True to its name, this vibrant community offers amazing amenities – many of which can be found at The Resort's clubhouse: Club on 6th. The best part? No matter the weather – rainy or sunny, freezing or scorching – you and your neighbors can enjoy everything from working to working out at the indoor spaces in Club on 6th. Family members of every age can take full advantage of the clubhouse and all it has to offer inside.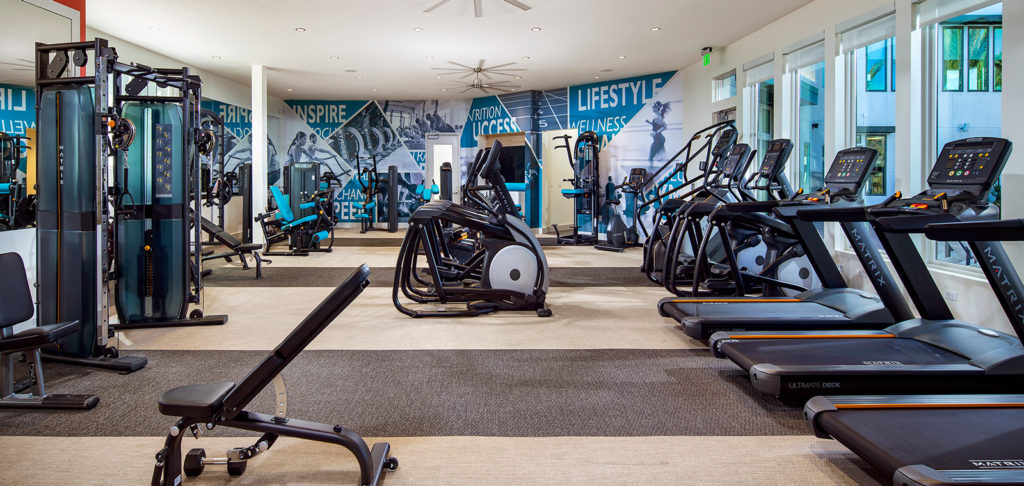 Ingredients for a healthy lifestyle can be found in every corner of Club on 6th, starting with the Fitness Center. Work out your way: weightlifting, cycling, running, yoga and beyond are available to all residents. Meet your neighborhood pals for a fun class or soak up the alone time by throwing in some headphones and complete your preferred routine. Your fitness journey is entirely customizable through Club on 6th – sweat it out without having to step outside your community!
Getting out of the house to conduct work doesn't have to mean going into the office! Visit the business center at Club on 6th to send emails, do research and print & scan documents in a relaxed, high-tech setting. Here, you'll be free from distractions, whether they're your energetic kids or your chatty coworkers. Additionally, if your team has found that working from home – or a hybrid work model – is best for your company, host in-person meetings in the Conference Room: available to reserve! Brainstorming sessions and presentations are best conducted face to face.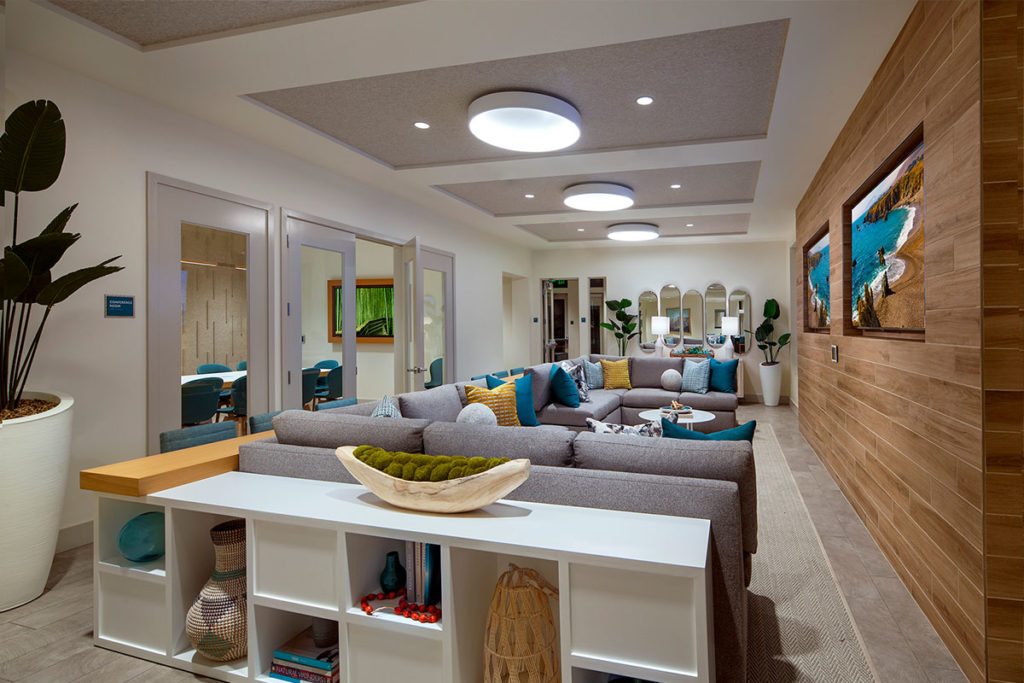 If you're just looking for a new space to unwind, spend your day lounging in the Living Room. Kick back and enjoy a good book or your favorite television show as your kids explore the nearby Activity Room filled with arts and crafts supplies. Low on energy? The beverage selection at the kitchen's coffee bar can help you reawaken! Sip your java and gather your loved ones around the long table to discuss your plans for the rest of the day.
Big events hold a place in all our memories – you never forget where these special celebrations were held. Host your next gathering in the Club Room at Club on 6th! This reservable space has all the room you and your guests will need. From engagement parties with lively activities to sentimental family reunions to your next big birthday bash – planning your event is a breeze when you've got a great venue.
Planned community events are yet another perk of living at The Resort. Club on 6th hosts big bashes to watch the Super Bowl, festive holiday parties, crafting nights, wine tastings and so many more fun gatherings over the course of the year. Email newsletters keep residents up to date on all the happenings – large (such as a community-wide Trick-or-Treating event) and small (like free bagels available at the clubhouse to celebrate National Bagel Day).
There are always tons of things to do when you spend your time indoors at The Resort. Take a virtual tour of Club on 6th to explore this amazing space for yourself! Stay up to date with all things happening at The Resort by following us on Facebook and Instagram.