The Resort is designed to be a place you're proud to show off—and an adventure in which every day feels new and exciting. A large part of that is creating a welcoming environment within our community with public spaces that we love. And there's no better way to get to know neighbors and friends than with intentional spaces curated for gathering.
Residents can enjoy parklets, concrete art and murals along with LED arches, modern art shade areas and artistic benches that will effortlessly come to life, all while setting the standard for creative placemaking and public art.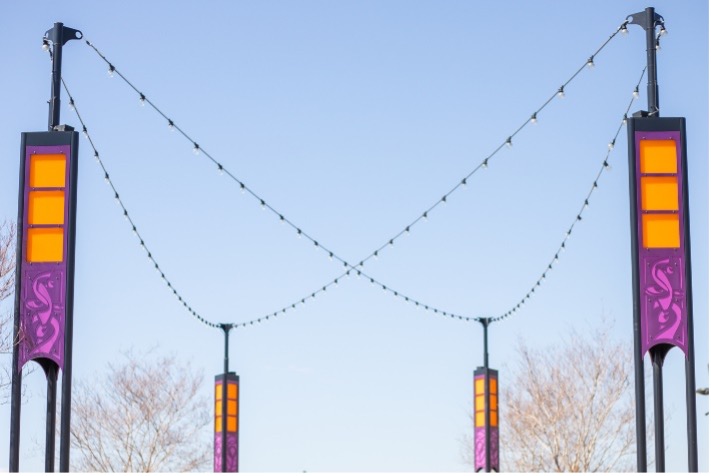 Shade structures, light-up walkways and sculpted light towers work double duty by providing an artful and distinctive environment while also lighting the way and shielding guests from the sun and other elements.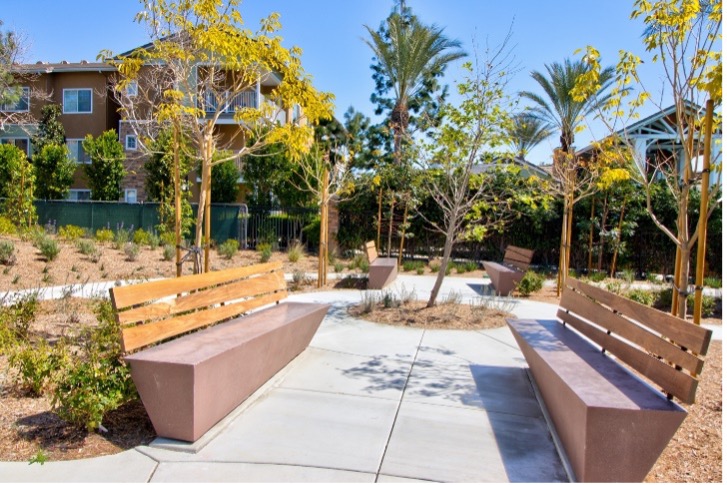 As you walk through the community paseos, you'll see plenty of places to stop and gather, relax and enjoy your surroundings. Whether you're taking a break after a long day or just spending time with friends, The Resort will continue to be a place to come together and toast the day with its artistic ambiance.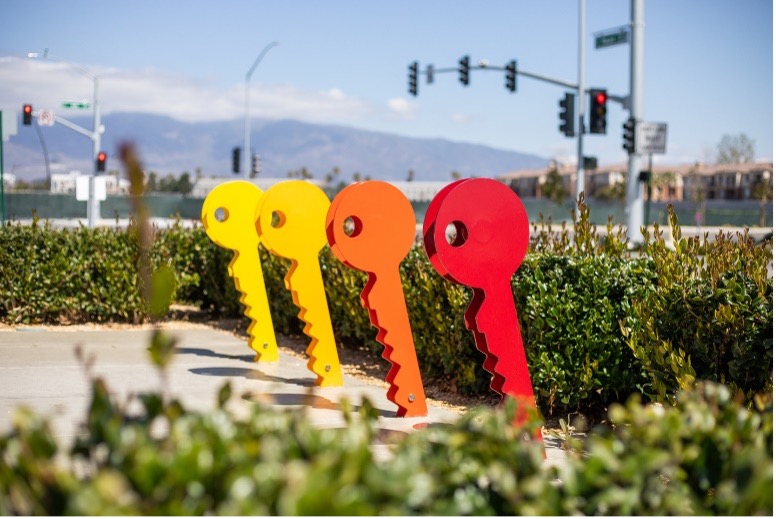 Teaming up for this project are internationally acclaimed sculpture artist Andrew Carson, community planner and landscape architect as well as artist C.J. Rench, a sculptor specializing in large-scale abstract designs. Together, their unique works of art will deliver a wow factor with a connection to place unlike any other.
Additionally, spaces for ongoing art and design exhibits in the community will celebrate the life at and culture of The Resort and surrounding areas. Currently, displays spotlighting Rancho Cucamonga's Healthy RC program and the global INSIDE OUT project are on show at Club on 6th.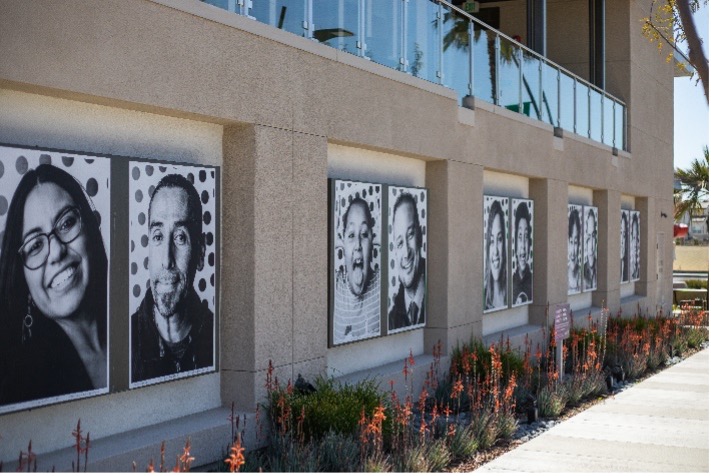 Check out our new home neighborhoods and be sure to Like us on Facebook and follow us on Instagram to stay in the know.