Steps Away from Entertainment: Toyota Arena
Residents of The Resort enjoy all kinds of community amenities that are perfectly designed for family members of all ages. In addition to the amazing offerings on property, the community is a short walk or drive from the Toyota Arena. Hosting a variety of seasonal events, professional sports teams, concerts and so much more, the Toyota Arena is an exciting entertainment hub – and you're a stone's throw away!
Sports fans rejoice! The Toyota Arena is home to professional teams for ice hockey, basketball and soccer – the Ontario Reign, the Agua Caliente Clippers and the Ontario Fury. Every new season brings exciting matchups with rivals and contenders throughout the year.
Live music experiences are unbeatably fun outings – whether you're with extended family, friends or even coworkers. The Toyota Arena hosts a number of concerts yearly, from contemporary Christian rock bands to the hottest rap artists of the moment. With a steady stream of performers, you're bound to find an artist you've been dying to see. Grab your childhood pals to watch your favorite "throwback" band for an evening of nostalgia!
Kids will be in awe of the venue's entertainment options specially tailored to them. Family-friendly shows like Disney on Ice are thrilling favorites for children across the country, and you can see these shows at Toyota Arena.
Living at The Resort means you're consistently connected to the most thrilling activities around. No matter your recreational style, there's always something to do! It's time to say "goodbye" to boredom permanently! Check out the other amazing locations in the area around The Resort.
Speaking of fun – take a virtual tour of Club on 6th to explore the on-site clubhouse for yourself! Stay up to date with all things happening at The Resort by following us on Facebook and Instagram.
Comfort & Convenience
When all you need is near-at-hand, the weight of "travel time" can be lifted off your shoulders. At The Resort, you're mere steps away from the best dining, entertainment and shopping options in the area—both on property and off!
Staying in is easy when you're living in The Resort community because home is where the fun is. Townhomes at Nova at The Resort offer room to stretch with open-concept living spaces and kitchens designed for entertaining. Gather your college friends around the kitchen island for apps and shared memories or call the kids downstairs for some after-school snacks with their classmates. Most plans have a sunny deck off the second story and each layout features a spacious great room for optimal relaxation.
Stroll around the community and experience world-class amenities just around the corner from your home. Pups are always welcome—and pampered—around The Resort: head over to one of the dog parks for play before taking a trip to the dog washing station for a much deserved bath for your furry friend.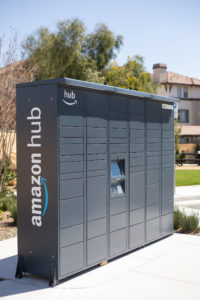 Special delivery! Nova at The Resort features an Amazon Locker for all your family's most precious packages—safely delivered to your locker and awaiting your retrieval. Trust this: you deserve that personalized mug set.
Business meetings and corporate events are simple to schedule and host at The Club on 6th. Send off a few emails from the Business Center before leading your team's presentation in one of the reservable meeting rooms or Conference Room. Need more space? The Club Room upstairs is perfect for larger gatherings. Learn more about rental spaces: (909) 476-0404. Take the full virtual tour of The Club on 6th clubhouse here.
If you're looking for off-campus fun, the Metrolink is less than a mile up the road. Take a quick trip around the Inland Empire or jet into Downtown L.A. for a day of shopping and site seeing. If you'd rather stay closer to home, retail and restaurants are close at hand. Ontario Mills mall, featuring establishments like UNIQLO, Nordstrom Rack and an AMC Theater, is a 20 minute walk—or four minute drive—from The Resort.
The best in Southern California living is right at your fingertips when you make The Resort your home. Nothing beats the convenience this community offers you and your family.
Stay up to date with all things happening at The Resort by following us on Facebook and Instagram.
A Season of Cheer
The holiday season has arrived, and there's no shortage of great events in and around Rancho Cucamonga to get into the spirit of the season. Check out our list of holiday-themed area happenings and events as we make our way through December.
Holiday Food Drive at RC Family Resource Center Until December 10 from 9:00am to 4:00pm
If you're looking to give back, this drive aims to provide 200+ baskets to families in need.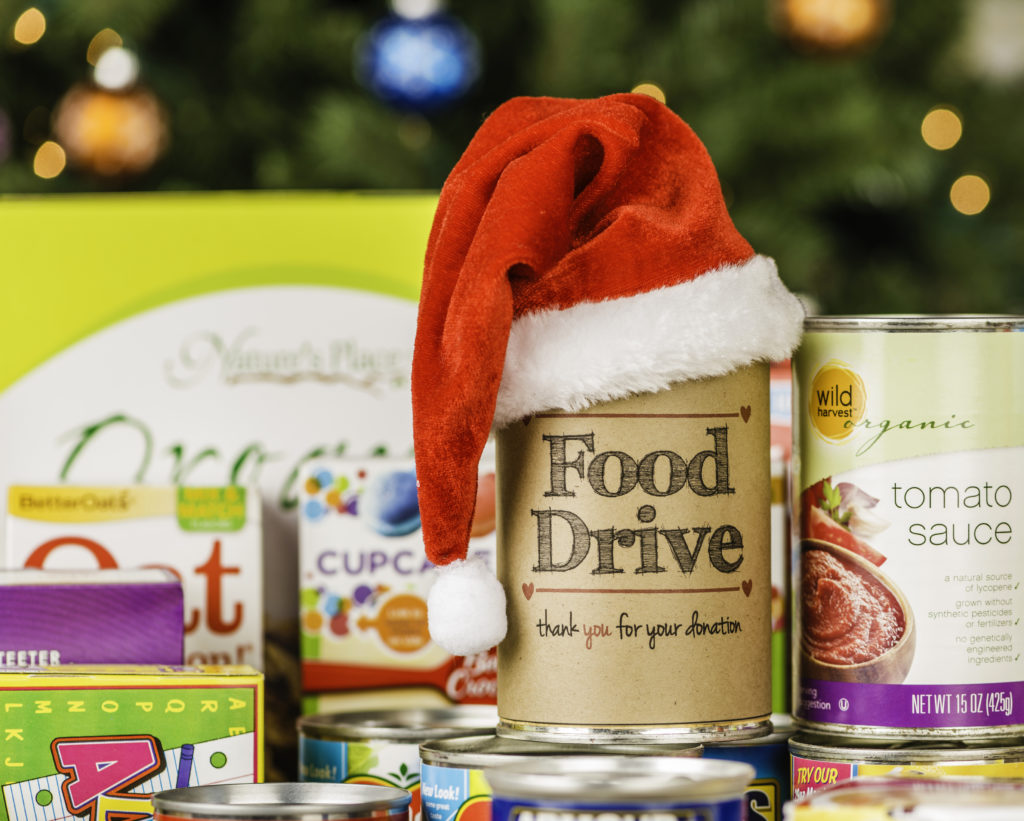 A Crescendo Christmas at University of La Verne December 11 & 12, 2:00pm or 6:00pm
A musical event for the season, this musical tribute is an ode to the joy of Christmas. Get your tickets now to hear the sounds of the season.
Sensory Friendly Event at Victoria Gardens December 12 from 9:30am to 10:30am 
This affair allows kids to celebrate the magic of Santa in a sensitive environment, and you can support Autism Speaks by purchasing any photo experience.
Christmas Magic Show at Magic Lamp Inn December 12 from 5:00pm to 7:30pm
Alakazam! Get a taste of the wonder of magic and mentalism at this show featuring the talents of world-class magicians. Snag your tickets before they disappear!
Santa Claus at Haven City Market December 15 from 2:30pm to 6:00pm
Get your holiday photo op with Santa and listen to some seasonal sounds at Haven City Market.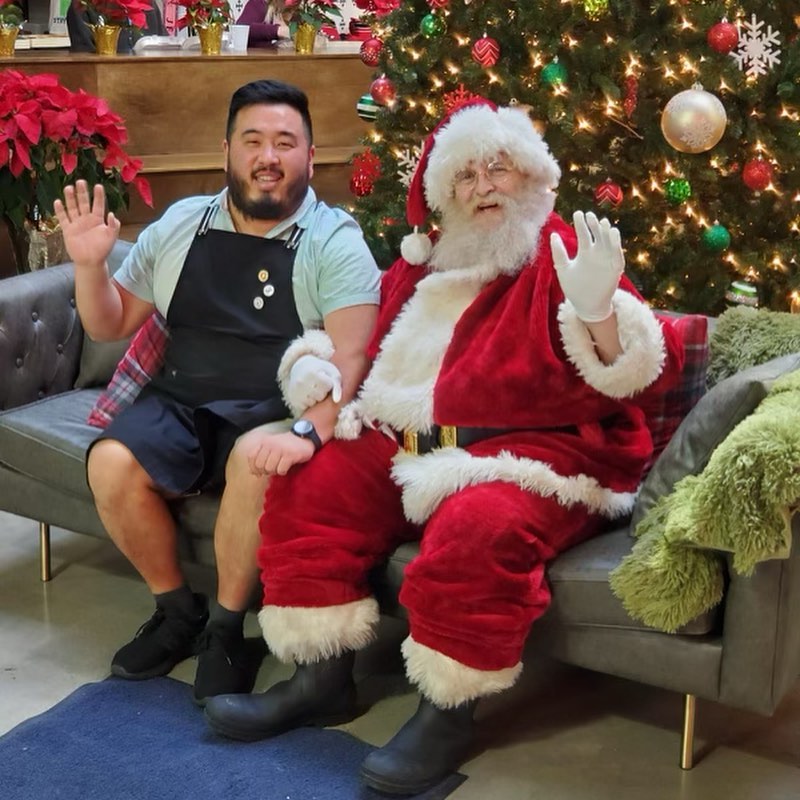 Photo: @HavenCityMarket
Ugly Sweater Party at Last Name Brewing in Upland December 18 at noon
It's time to showcase your most hideous sartorial item for a chance to be crowned the ugliest of the season. While you're there, enjoy holiday music, kids' activities, food and more!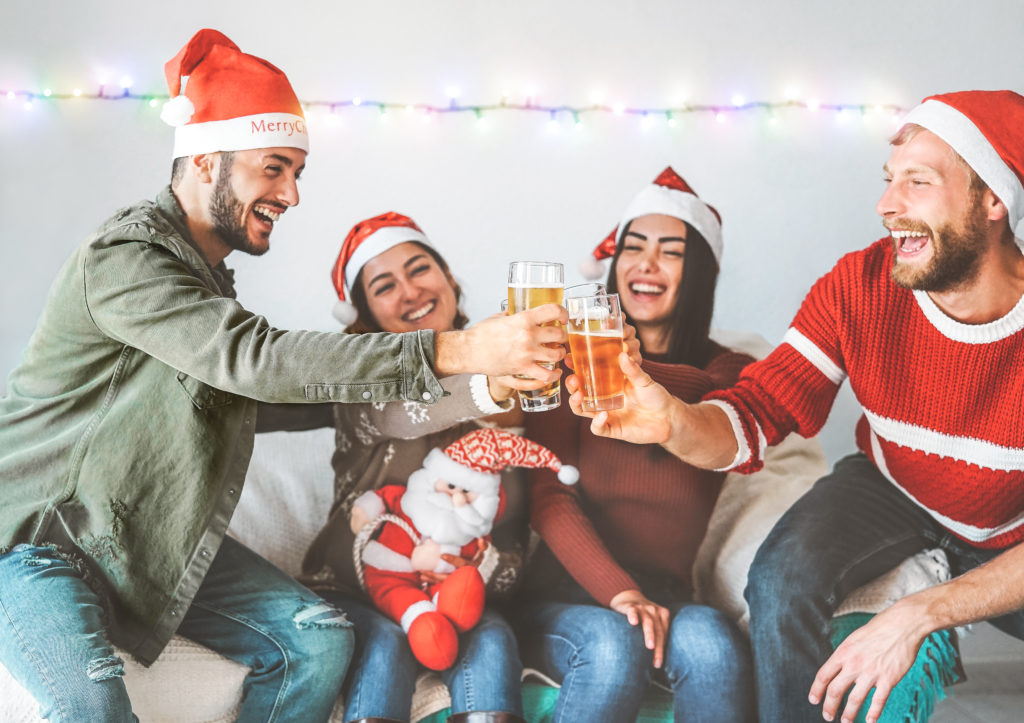 With so much to do, you're sure to find a new tradition at The Resort.
For more information on our new home neighborhoods, be sure to Like us on Facebook and follow us on Instagram to stay in the know.
Fit for Your Lifestyle
The Resort is where your life is centered, where you create unforgettable memories and live life the way you want to. As a resident, enjoy access to our first-rate amenities, like The Fitness Center at Club on 6th, built to help you become a better and healthier you.
Take a Virtual Tour of Club on 6th Here >
If you're ready to count your reps and your rests, come check out the state-of-the-art machines, treadmills and free weights that can get you to looking and feeling your best. The yoga studio is great for those looking to find their zen or residents simply taking a break from the workday. And the pool is perfect for a complete workout that maintains your cardiovascular health.
The Club on 6th Pool
Yoga Studio at Club on 6th
If you're interested in having all the amenities of a world-class destination right in your own backyard, check out our range of brand new homes with amenities and paseos that will keep you close to all the action. Take a virtual stroll through our neighborhoods and call (909) 270-4455 to schedule a tour of Club on 6th.
Sign up on our interest list to be among the first to receive news and updates about this Rancho Cucamonga community. And be sure to Like us on Facebook and follow us on Instagram to stay in the know with everything The Resort.
Splash Into Our Amenities
The Resort isn't just a name; it's a lifestyle. People living here know they can expect resort amenities like no other place because we're all about creating experiences. The facilities are impressive, but it's the people who make the place so special. However, having all the comforts of life can't hurt either. And there's no better place to spoil yourself and the family than with the pool at The Resort.
The pool is the crown jewel of our community. Picture it: blue skies, brilliant sunshine, the greenery of the lawn. When you are poolside, it's not just about what you see—it's also about how you feel. There's something for everyone in this expansive pool area. Kids can play in the shallow end while adults lounge on the deck. And with lap lanes ready for swimmers, no one gets left out of the water.
The building's fenced-in pool area features comfortable deck chairs for relaxing, cabanas for shade or sports fans to camp out, and a BBQ area for socializing. Enjoy this picturesque place to hang out, relax and catch some rays on a sunny day, or doze off in a nearby hammock.
If you're interested in all the perks of a destination living experience infused with modern vitality, check us out at The Resort, where new homes, amenities and paseos will keep you close to all the action. Take a virtual stroll through our new home neighborhoods and be sure to Like us on Facebook and follow us on Instagram to stay in the know.
More Ways to Get Fit Near The Resort
There's a new amenity in town, and fitness enthusiasts are gearing up to get fit. As part of the City of Rancho Cucamonga's continued efforts to promote an active lifestyle and improve the quality of life for its residents, the City has unveiled an outdoor Fitness Court® sponsored by the National Fitness Campaign.
This new fitness hub, located near The Resort at Central Park along the Pacific Electric Trail offers seven high-quality calisthenics stations, each utilizing the user's own bodyweight. In only seven minutes, you can work seven foundational movements: core, squat, push, lunge, pull, agility and bend—or you can work at your own pace! Using the companion Fitness Court® app, available for iOS and Android, users are guided along an exercise circuit that can be modified for any fitness level.
This new fitness amenity will provide residents of The Resort safe and equitable path to be more active, and makes a great addition to healthier lifestyle options that includes Club on 6th's modern fitness center – take a virtual tour here!
Get more details on the Fitness Court® >
Giving Back To Our Heroes
At The Resort, we take pride in being part of the incredible community of Rancho Cucamonga, which means we owe a big thank-you to the heroes working every day to make it all that it is. That's why we're offering exclusive incentives for our first responders, health care professionals, educators, active military and veterans with the purchase of a new home at one of our inspired neighborhoods.
Each neighborhood at The Resort has select offerings for our hometown heroes such as a $2,500 incentive or $1,500 design studio credit. See below for these special incentives and our wide range of homes available now!
$2,500 Incentive
Lumin by Van Daele Homes
Detached Bungalows & Single-Level Flats
Approx. 1,448 – 1,934 Sq. Ft.
3 – 4 Bedrooms • 2.5 – 4 Bathrooms
From the Mid $400,000s
(951) 221-5828
Aspire by Van Daele Homes
Single-Level Flats
Approx. 1,176 – 1,706 Sq. Ft.
2 – 3 Bedrooms • 2 Bathrooms
From the High $300,000s
(951) 221-5828
Enliven by Van Daele Homes
Modern Two- & Three-Story Attached Row Townhomes
Approx. 1,544 – 2,000 Sq. Ft.
3 – 4 Bedrooms • 2.5 – 4 Bathrooms
From the High $300,000s
(951) 221-5828
Nova by The New Home Company
Townhomes & Single-Stacked Flats
Approx. 995 – 1,263 Sq. Ft.
2 Bedrooms • 2 – 2.5 Bathrooms
From the Low $400,000s
(949) 396-1419
$1,500 Design Studio Credit
Tempo by TRI Pointe Homes
Single-Family Homes
Approx. 1,890 – 2,243 Sq. Ft.
3 – 4 Bedrooms • 2.5 – 3.5 Bathrooms
From the Low $500,000s
(949) 203-1990
Contact a neighborhood sales office for more information on the available incentives, terms, conditions and eligibility requirements and verification. To learn more about all this urban community in Rancho Cucamonga has to offer, call (909) 270-4284 or make an appointment to visit today! Now's your chance to find your perfect place to call home at The Resort.
Discover the New Connectivity
When you live at The Resort, you get to enjoy a truly connected living experience—one with tech-forward homes featuring cutting-edge gigabit connectivity.
With today's modern technology, a fast and reliable Internet service offering enough bandwidth to power all your devices is essential. And now with so many people working remotely, it's more important than ever for your home's Internet service to be capable of downloading large files at lightning speeds, lag-free video conferencing and seamless project sharing.
The City of Rancho Cucamonga recognizes the value of connectivity, especially during this unprecedented time. This is why the City has partnered with Inyo Networks to provide businesses and residents with easy access to Rancho Fiber, offering a 100% fiber network, ultra-high-speed Internet, digital TV, premium channels and a voice over IP (VoIP) phone service.
Rancho Fiber brings a revolutionary fiber-optic system to The Resort, which means you can stream, share and download at speeds of up to one gigabit per second right from home or anywhere in the community. That's 100 times faster than ever before! It's what makes this inspired community the ideal place to live, work from home and experience true connectivity.
Get all the details at RanchoFiber.com and InyoNetworks.com. For more information on urban living and the new home neighborhoods at The Resort, call (909) 270-4284.