Introducing Tri Pointe Homes, nationally renowned homebuilder of the single-family residences at Tempo. With an acute understanding of their buyers, a repertoire of pioneering smart home programs and passionate company culture, the team at Tri Pointe recognizes the importance of the builder­–customer relationship and aims to provide a premium lifestyle at any price point.
Since its inception, Tri Pointe Homes has been garnering praise from homebuyers and industry professionals alike for its people-first, design-driven approach to homebuilding. Tom Grable, division president, Southern California, explains, "When we think about who we're designing homes for and selling homes to, it all comes back to the customer. Our goal is to deliver the customer preferences of today and to evolve as they change as well."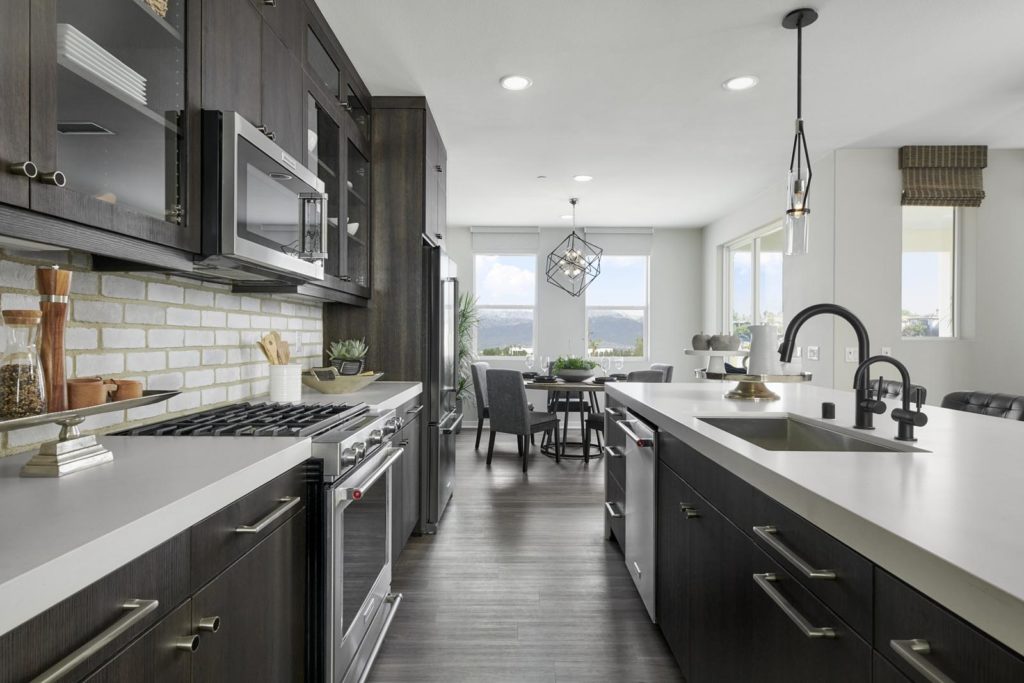 Tempo is where this creed comes to life. Catering to those in pursuit of a vibrant lifestyle with home designs that capture Rancho Cucamonga's definitive urban landscape, Tempo at The Resort offers homebuyers single-family comforts, with the privacy that detached designs afford, in a burgeoning cityscape at a desirable price point. The path to a Tri Pointe home starts with a comprehensive yet simple online guide where you can review a variety of online resources, schedule in-person or virtual appointments and get pre-qualified through Tri Pointe's affiliated mortgage company, Tri Pointe Connect.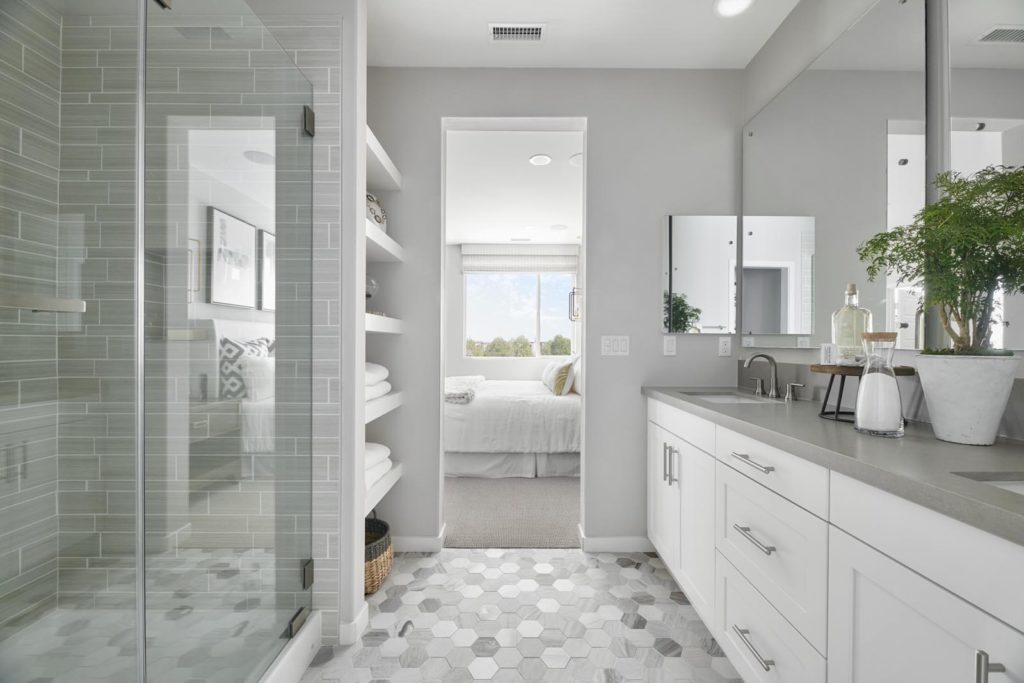 In addition, Tri Pointe Homes has had marked success with its innovative programs that cater to the needs of and improve the quality of life for today's buyers. One such program is LivingSmart®, a visionary green building platform that encompasses five areas of advancement: HealthSmart®, EnergySmart®, EarthSmart®, WaterSmart® and HomeSmart®. Together, they incorporate features, technologies and appliances that reduce energy demands—increasing savings—contribute to healthier indoor air quality, preserve natural resources by utilizing recycled materials, conserve water and keep you comfortable and connected in every nook of your home.
While Tri Pointe is one of the largest homebuilders in the nation, it operates under a guiding principle of the "best of big and small."
Tom describes, "It's the understanding that at a division level, we're the experts of our marketplaces…The company relies on our expertise here at the local level to identify who our customers are and create product in locations that are going to appeal to them."
Using a tailored approach based on locale and customer needs, the team promotes a passionate culture, leveraging the strengths of each member and cultivating a group of devoted individuals who view homebuilding as their true calling. Tom continues, "When our team members perform at the highest levels, who does that benefit? Our customer. That's part of our culture."
With that in mind, Tri Pointe customers also enjoy the opportunity to personalize their homes. At a brand new Design Studio located in Anaheim, a dedicated team of consultants offers professional services and an impressive array of design-forward styles for cabinets, countertops, tile, plumbing and flooring selections. So, in the end, each home feels unique and personal.
You can rest assured knowing your home at Tempo was designed with you in mind by a team of experts who are committed to an enjoyable home-buying and -owning journey for their clientele. Because at Tri Pointe Homes, a new home is "life-changing by design."
At The Resort, you're never far from the excitement of Rancho Cucamonga. Check out our new home neighborhoods and be sure to Like us on Facebook and follow us on Instagram to stay in the know.